---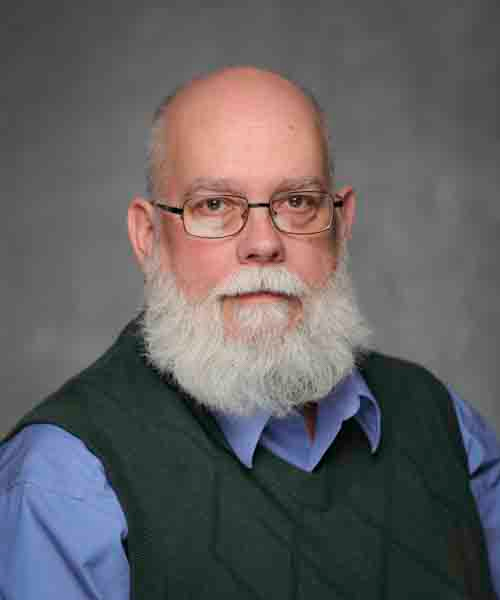 Director, Master of Public Health Program
Associate Professor
---
Department
CHHS-Master of Public Health
Role: Faculty
Campus: Springfield
---
Postal mail
Missouri State University
CHHS-Master of Public Health
901 S. National Ave.
---
Details
Education
DrPH, Public Health, 2001,

Uniformed Services

University of the Health Sciences

MS, Entomology, 1985, Texas Tech University

BS, Zoology, 1983, Texas Tech University
Teaching
Public Health Preparedness
Environmental Health
Strategic Planning in Homeland Security
Multidisciplinary Approaches to Homeland Security
International Health and Infectious Disease
Professional experience
Selected publications:
Claborn DM, SA Martin-Brown, SG Sagar, P Durham. 2012. A rapid and inexpensive bioassay to evaluate decontamination of organophosphates. U.S. Army Medical Department Journal. July-September : 1-7.
Claborn DM, KA Sonavane. 2010. Public health components of academic programs in homeland security. J Emer Manage Homeland Security. 7 (1): Article 12.
Claborn, DM. 2010. The biology and control of leishmaniasis vectors. J Global Infectious Disease. . May-Aug 2(2).
Claborn DM, 2010. Emergency preparedness of university students at a large state university in Missouri: Are college students a vulnerable population? J Inst Justice International Studies 10: 33-44.
Morrow, MG, R Johnson, and DM Claborn. 2010. Mosquito vector population dynamics immediately before and after Tropical Storms Alma and Arthur in Northern Belize (2008). Journal of the Pan American Health Organization. 28(1):19-24.
Claborn, DM, ED Rowton , PG Lawyer, GC Brown and L Keep. 2009. Species Diversity and Relative Abundance of Phlebotomine Sand Flies (Diptera: Psychodidae) on Three Army Installations in the Southern United States and Susceptibility of a Domestic Sand Fly to Infection with Old World Leishmania major. Mil Med 174, 11:1203-1208.
Claborn, DM, PM Masuoka, MG Morrow, LK Keep. 2008. Habitat analysis of North American sand flies near veterans returning from Leishmania-endemic war zones. International Journal of Health Geographics, 7:65
Research and professional interests
Disasters and public health
Disaster preparedness
International health
Awards and honors
Delta Omega, a Public Health Honorary Society (inducted June 2003)